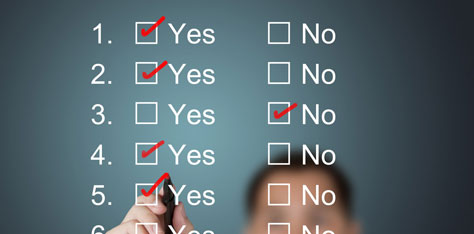 04 May

Checklist before posting a blog

Here is a quick checklist that will help you eliminate all your mistakes while posting a blog. Check it out for a near to perfect blog!
Did you re-read the post? – Once your write the post, your work is not done. Read the post twice and thrice to eliminate all sorts of mistakes in the post. Make it look perfect. This adds to a quality post in your blog. Most of all, it will help you check your grammar mistakes.
Is the post really complete? – An incomplete post having incomplete information will create a bad impression. Check if your post has all the sections of the topic you are talking about.
Have I made proper use of keywords? – After writing the post, work on keywords in your post. This counts in SEO. Replace normal word by your main keywords as much as possible; obviously as much as it makes sense.
Is the title appropriate? – After writing the entire content, check whether your post content is relevant to your title. It will be a big blunder if your title means something else and your post speaks something else.
Did I proofread? – Spot grammar mistakes in your post. Read your post in backward manner. Check for spellings of each and every word.
Did I link to other relevant post and external resources? – In your blog, there may be two posts having some kind of relevance. Interlink such relevant posts to each other. This will not only help your blog but also help the readers to get more knowledge. Also, you can add some useful links wherever necessary in the blog.
Did I mention the sources which I used? – You might refer a number of sources both online or offline for gathering information for your post. Do not forget to mention them. You have to be fair with the original source author. This will also benefit the blog reader.
Did I upload image wherever necessary? – An image is not just pixels; it expresses a lot. Thus make use of relevant images wherever necessary in the blog.
Did you optimise permalinks? – Editing permalinks not only makes your link look neat and clean but also it allows you to include keywords in the links that help in SEO.